This podcast series is devoted to sharing good teaching practice at Gardens Elementary School which is located on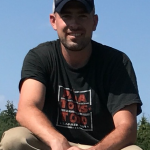 the King Abdullah University of Science and Technology campus in Saudi Arabia. At GES, our student population is multi-cultural, diverse, enthusiastic, engaging and confident. They are also fun loving and happy.
Through the IB Primary Years Programme (PYP) we provide opportunities for students to develop an understanding of essential concepts, skills, knowledge and attitudes that will enable them to be lifelong learners. Our students are actively involved in authentic inquiry-based learning across all the curriculum areas. They develop confidence in their abilities, think for themselves, question, express their opinions and respect the opinions of others. As students learn to reflect on their learning, they become critical thinkers. We encourage students to voice their ideas and to take action to improve the school and the community. Student achievement and progress is shared through regular assemblies, parent conferences, open houses and activities aimed at making the school a stimulating center for the community.
Episode One is with Adam Reid
Adam's Bio:
Adam Reid is an international educator and learner, originally from Canada and currently working at TKS in Saudi Arabia. He has worked with the PYP curriculum for the last 8 years and has taught in many countries, including Angola, Egypt, Canada and the Czech Republic. While Adam continually works to improve as an educator, two areas he is particularly passionate about are mathematical learning and the construction of positive learning environments.
Establishing The Importance of a Growth Mindset
In today's episode, Adam shares how he has started the year off by focusing on creating a classroom culture that embraces a growth mindset. Adam walks us through the first few lessons of the year and how he had his students co-construct what a growth mindset means and how they can support each other by understanding that failure and mistakes are a critical part of each student's learning journey. Adam also shares specific ways that he and his students have established norms related to better supporting one another with their learning throughout the year.
Connect With Adam
Twitter: @adamreid905
Connect With Gardens Elementary School
Twitter: @GESatKAUST
Website: http://tks.kaust.edu.sa/Message-from-the-Principal-GES
Themes Discussed:
Growth Mindset, Learning From Failure, The Learning Pit, Identifying Obstacles, Inner Voice, Classroom Culture, Students As Co-Constructors of Learning