Life is so incredibly precious but very fragile at the same time. Without question every single one of us experiences hardship and obstacles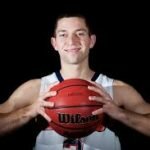 that can impede our growth and development in life. When faced with such roadblocks, what is our default setting in regards to how we respond to these challenges? Does the way in which we respond to crisis help to empower or disempower our own narratives?
In today's episode, Cory Weissman and I discuss his moving story and the major life lessons he has learned about the importance of self-belief, goal-setting, and personal excellence. Cory was a college basketball player ready to break into the starting lineup when, just prior to his second season, he suffered a major stroke at age 19 that almost killed him. Cory's life since has been all about the choices he has to empower his own narrative and journey by choosing to strive for excellence along every step of his recovery.
Now a motivational speaker, Cory engages audiences around the United States by inspiring them to know and understand that they can achieve anything if they set their mind to it. Cory's steadfast determination and resilience is a lesson for all of us regardless of our age or the obstacles that we face on a daily basis. Cory shares several gems of insight in today's episode that are immediately applicable in our lives and work. I hope you enjoy this episode with Cory Weissman.
Cory's Bio
Cory Weissman is a motivational speaker that suffered a catastrophic stroke at the age of 19. Cory was a 1000-point scorer in high school and was on his way to being a standout guard at Gettysburg College, but that all changed on March 26th, 2009. The debilitating stroke would not stop Cory form getting back out onto the basketball court, so he worked for 3 years until he finally achieved his goal and was able to play in one final game. Not only did he play in the game, but he scored a highly unlikely point to cap off his college basketball career. Cory's story spread nationwide throughout numerous media outlets including ESPN Outside the Lines, Yahoo Sports, Sports Illustrated, NPR and many more.
The inspirational story was made into a full feature length film called, '1000-1: The Cory Weissman Story' starring David Henrie, Beau Bridges, and Jean Louisa Kelly. The movie chronicles Cory's recovery including all of the obstacles and adversity he had to overcome to get back onto the basketball court and score the hardest point of his career. The movie can be found on Netflix, iTunes, and Amazon.
Cory speaks at various camps, elementary schools, middle schools, and high schools all over the country. He spreads a message that no obstacle is too great to overcome. He discusses how hard work and sacrifice are crucial to succeed in any facet of life. He talks about the importance of appreciating the lives we have. He knows from personal experience that you can lose everything in a blink of the eye.
Connect with Cory
Email:
Twitter: @CoryWeissman3 
Facebook: https://www.facebook.com/Coryweissman3/?fref=ts
Themes Discussed:
Resilience, Goal-Setting, Adversity, Making a Difference, Empowering Our Narrative, Striving For Excellence, 1000-1: The Cory Weissman Story