Disconnect.Me
is a security enhancement designed to run in your browser, or if you upgrade, across your entire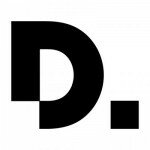 computer or mobile device.  
Here is the deal, the Internet is a wonderful, mostly free, network of zillions of connected devices that offer up content that we all enjoy. However, it really is not free to run and a variety of income producing models live out there. One of them is collecting data based on your browsing habits and selling them to data brokers. They, in turn, sell that data to marketing organizations and others. Not sure who the others are as they are not required to disclose that information, and even if they were, they could easily move to another country that does not have the same requirements.
Disconnect.me
understands this issue and created a free piece of blocking software that sits in your browser and does the good work of stopping those guys from grabbing your browsing habits.  You just set it up and it works.  Very simple.
Simple Uses?
Start protecting your privacy now

Educate students on how the Internet works and how this privacy tool helps us all.
Do I Plan To Use It?
Been using it for over a year now, but I need to get into classrooms and talk about it some more.
Commitment And Learning Curve
Super low. You can just turn it on and off.


Best For
HS
Cost
Free, but they do have pro options.


Website
Disconnect.me