I came across this app from the other day when I was thinking about literacy and some of the testing procedures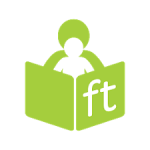 teachers use to see how their students, usually elementary, are doing to assess their students' reading.
As you may know, reading assessments are time consuming and require the teacher to engage in large chunks of 1:1 time with students while the rest of the class works on different projects.  It can be tough to do as once a reading test starts, and you are listening to the student, you really can't break away to manage the class.
Fluency Tutor, from the team at TextHelp, have an interesting solution.
Fluency Tutor lets you pick a reading assignment from their bank, or upload your own.  Then the student reads the passage while being recorded.  Later, the teacher listens to the reading and scores it right on the computer.  The error types are tracked and recorded and a graph is made of student progress. So awesome for use in the future when more tests are given.
Works as a Google Chrome extension.
Concerns
Is reading on the web the same? Will some students struggle while others don't?  Also, nothing is better than the 1:1 aspect of working with a student. You get a lot of data from just the interaction alone.
Sample Uses
Test students on their reading levels

Have a parent or assistant help you do the work with younger students.
Do I Plan to Use It?
I sure hope so. Talking with my literacy coach about it now and we have agreed to test it. I am having a bit of a tough time building excitement for it.  Either I am missing something about why it would not be helpful to use, or I am not making a good case. I think testing it would be the best thing and then I will have a full picture of it.
Commitment and Learning Curve
Medium or so. Seems relatively easy to use, but the commitment is higher as you are restructuring how you to an existing testing process.
Best for ES MS or HS?
All grades can use it, but ES and MS will likely use it the most.
Cost
Free for 30 days, then 99 USD per year.  That is per teacher. Discounts given for multiple teachers.
Website Link
TextHelp.Com