So I am looking for some great coding games to use because I am stressed. You see our school has a passion day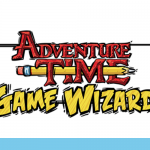 coming up and the passion I am in charge of is coding.  Now, coding is a lot of fun, but I am doing it all for six hours and students can get a little tired of coding for that long!  Need to be a little bit careful.   
While looking around for some apps that require a more hands on (not computer based) approach, I came across
 Adventure Time Game Wizard
.  This is a fantastic app and looks to be exactly what I need.
Students draw, using specific graph paper, what their game will environment will look like. They then take a scan of it and the drawing goes into their world.  From their they add to the layout until they have a game they can be proud of.  So fun!   
Simple Uses?
Use it for an almost all day coding day like I am!

Have an art class teach the specifics of design

Allow for student driven work time. Think genius hour
Do I Plan To Use It?
Yes. It may save my bacon when it comes to the long day of coding I have in front of me.
Commitment And Learning Curve
Medium to high. Students need to put in some time before they have something they can be proud of in the end.


Best For
ES/MS
Cost
$4.99


Website
http://www.projectpixelpress.com/