This podcast series is devoted to sharing good teaching practice at Gardens Elementary School which is located on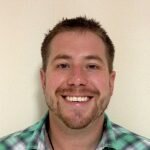 the King Abdullah University of Science and Technology campus in Saudi Arabia. At GES, our student population is multi-cultural, diverse, enthusiastic, engaging and confident. They are also fun loving and happy.
Through the IB Primary Years Programme (PYP) we provide opportunities for students to develop an understanding of essential concepts, skills, knowledge and attitudes that will enable them to be lifelong learners. Our students are actively involved in authentic inquiry-based learning across all the curriculum areas. They develop confidence in their abilities, think for themselves, question, express their opinions and respect the opinions of others. As students learn to reflect on their learning, they become critical thinkers. We encourage students to voice their ideas and to take action to improve the school and the community. Student achievement and progress is shared through regular assemblies, parent conferences, open houses and activities aimed at making the school a stimulating center for the community.
Bill's Bio
I am from Kars Ontario, a small town of less than a thousand people, located 25 minutes south of Ottawa. I have a Kinesiology degree from the University of Wilfrid Laurier, A Baccalaureate of Education from the University of Ottawa and Masters of International Education Administration from Endicott College. In 2005, straight out of university I moved overseas to teach in the small Island Kingdom of Bahrain. This two-year adventure turned out to be eight years of learning and growing as an educator.  Professionally, I am qualified and have taught grades one through twelve in Physical Education, History and Special Education. Most of my years of teaching have been in Health and Physical Education, however, I have also spent time in grade three and grade five classrooms. I currently teach elementary Health and Physical Education at The KAUST School just north of Jeddah, Saudi Arabia.  I have a young family with a son who is four and a daughter who is six, which helps keep me quite busy when I'm not teaching or coaching. We are an active family who enjoy outdoor activities such as biking and swimming. I enjoy playing hockey and writing in my free time. If you are an educator and thinking of making the leap to move overseas, check out the book "Become an International Teacher A Step-by-Step Guide to Landing Your First Job", available on amazon. You can find me on twitter @pypmovementman, I am looking forward to connecting with educators from around the world.
For the Love of Movement
In this episode, Bill unpacks how he and his colleagues in the PE department at Gardens Elementary School create specific conditions for student voice and choice to shine. There are a number of critical elements that go into structuring a quality physical education program to ensure that there are plenty of opportunities for students to take action on their learning outside of their normally scheduled PE time at our school. Despite this episode being more PE focused, there is plenty of takeaway for classroom teachers as many of the strategies and approaches that Bill and his team ultilize are non-subject specific and connect with great teacher practice in general. Hope you enjoy this episode with Bill Kelly.
Connect With Bill
Twitter: @pypmovementman
Connect With Gardens Elementary School
Twitter: @GESatKAUST
Website: http://tks.kaust.edu.sa/Message-from-the-Principal-GES
Themes Discussed:
Empowerment, Student Agency, Voice and Choice, Physical Activity, Timely Feedback, Assessment, Quality Physical Education