Overview
If you're looking for a time lapse camera app, this one is awesome.  I've tried using the time lapse feature on the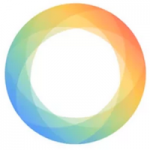 iPhone camera but am consistently frustrated with how fast the speed is and the fact that you can't change it at all.  Hyperlapse allows you to record your video and then choose the speed you would like it to run at.  It's a simple app that does time lapse video very well.  
Concerns
None!
Sample Uses
There are lots of different ways to use this.  Here are some ways I've tried:
Film a maker space to show what is going on all around the room

Film students creating a class piece of artwork and show all the different additions

Create a film of a sandtable to show how erosion and weathering gradually wear away the material.  
Do I plan to use it?
Already do!
Commitment and Learning Curve
LOW.  
Best for ES MS or HS?  
All grades.
Cost:  
Free!
Website Link:
https://hyperlapse.instagram.com/