Have you ever wanted to know how to make a chicken coup, a brush bot, a perfect steak, a 3D printer, a french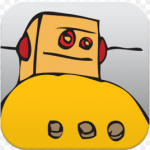 manicure, a video game, a scarf, a…. No matter what it is that you want to know how to make, Instructables is the place to start looking.  This website is the home to instructions on just about anything.
Simple Uses?
I found this site when I was designing the maker space for our elementary.  I needed some easy instructions that I could leave out to get kids started on projects when I wasn't there to give them ideas.  This site allowed me to print out a few PDF's to help kids begin projects and then I could also leave iPads out that had some of the videos on them so that they could watch and build along with a video.


Do I Plan To Use It?
Since that first makerspace experience I've used this site for all kinds of projects. Basically any time I want to build or make something with my class, this is the first place I start.
Commitment And Learning Curve
Low


Best For
ES/MS/HS