The meaning of quality physical education has been continually discussed around the globe by researchers and practitioners alike. Is there one definition that succinctly sums up what a quality physical education program looks like? I'm not sure if there is a definitive answer, but there are certain factors that we must put into practice to help ensure that we are providing authentic opportunities for a quality physical education experience for our students. When designing our curriculums we need to be aware of what these factors are in order maximize the impact of our programs on our students.
In this episode Dr. Trent Brown, from the Monash University shares what he feels to be the essential components needed to better engage students and to give them more opportunities to take action in their own lives in regards to being physically active.
The influential work of Dr. Peter Arnold and his three dimensions of movement are explored in this episode with Trent giving his own interpretation of what they mean in a student's physical education experience.
Connect with Trent
Twitter: @DrTrentBrown
Email:
Bio
Trent D. Brown is a Senior Lecturer in Physical Education in the Faculty of Education, Monash University, Melbourne, Australia. His work to date has focussed on curriculum and pedagogy in physical education, most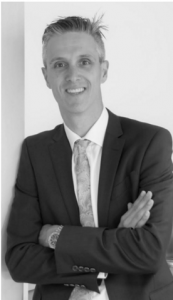 particularly in Senior Secondary/Examination Physical Education.
He has written widely in the field via academic and professional publications with a focus on policy and practice of Physical Education, the lived experiences and meaning-making of participants, curriculum development and pedagogy (Foundation to Year 12) and professional learning.
Over the past 10 years Trent has been involved in the professional association as board member and past president (2011-2014). He was made a Fellow of the Australian Council for Health, Physical Education and Recreation (ACHPER) in 2014 for his scholarly and professional contribution over the past 20 years.
Themes for the podcast
Quality Physical Education
Joy and Love of Movement
Peter Arnold: 3 Dimensions of Movement
The Reflective Learner