Music Memos
is a new, lightweight app from Apple that makes capturing musical ideas much easier. Students, adults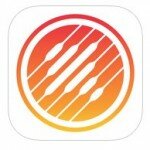 or aliens easily record a musical riff on their guitar, keyboard or simply using their voice. From there only a few clicks more are needed to add a basic bass line and/or a basic drum line.
Organizing your tracks is not a problem with a convenient tagging system. For example, chorus, bridge or whatever. Offload the music via email, up to your favorite audio service and or directly into GarageBand where you can put it all together for a final piece.
Simple Uses?
Students come up with original riffs in music class to compliment a class song

Students capture ideas from others to reflect a mood, or feeling they wish to have as part of a multimedia work they are using.

Students learn how to work collaboratively by combining multiple ideas into one larger musical piece.
Do I Plan To Use It?
Yes!
Commitment And Learning Curve
Very low commitment and learning curve. Using GarageBand to put it together is a little more difficult, but not too bad.


Best For
ES/MS/HS
Cost
Free


Website
https://www.apple.com/music-memos/