Sherman set the wayback machine to 1984.  How was information communicated in your school? Notes in your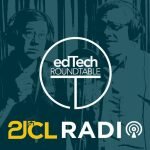 mailbox? The school intercom system?  Maybe you were one of the lucky ones to actually have a phone on the wall in your room.  Today things are just a bit different – email, WhatsApp, WeChat, and more.  How we communicate and the tools we choose really impact the effectiveness of our teams. Join us as we discuss ways to get people in your organization sharing some common protocols around communication.
Lessons Learned
Dennis – Efficiency is intelligent laziness. Sometimes a simple thing (click, keyboard shortcut, etc.) can save you time and make your life SO much easier.
Chris – We underestimate the amount of work everyone else has to do. The flipside of that statement is also true. So, be kind, be generous, and be understanding. You'll want that treatment too, guaranteed.
Daniel – Take really good care of external hard drives.  I had one crash this week.  Not giving up though.
Fun Fact
The average human body carries ten times more bacterial cells than human cells
http://www.zmescience.com/other/feature-post/10-quick-scientific-facts-will-blow-mind/
Notes & Links
Communication is the key. Here are two excellent pieces for communicating with parents and using social media in the classroom:
The 3 Parent-Teacher Discussions That Can Benefit Children the Most
Discipline philosophy

Communication philosophy

Classroom philosophy
10 Terrific Social Media Classroom Uses That Encourage Critical Thinking
Think purpose, not platform.

Use social media to establish context.

Model intellectual tolerance.

Illuminate interdependence.

Extend conceptual comfort zones.

Clarify categories of knowledge.

Analyze and compare citizenship and digital citizenship.

Amplify cognition.

Analyze how the form affects the message.

Seek authenticity.
Supporting Documents:
School Wide Communication Protocol https://docs.google.com/document/d/1-MSM0r6h4V1ZfiKJPVCOue52th8coQARWc6nFbqw2uY/edit?usp=sharing
Email Etiquette
https://docs.google.com/document/d/1GJTrovQ-CBxM2gZMHJadQbM62dPAJagYO7s5QdeJjms/edit?usp=sharing
(2007)Book by David Shipley and Will Schwalbe – Send: Why People Email So Badly, and How To Do It Better https://www.amazon.com/SEND-People-Email-Badly-Better/dp/030727599XUse
S.E.N.D
Is your email simple to understand?
Will it be effective in the outcome you want?
Is it necessary to send this email?
How will I ensure it will be done?