Digizen
is a UK-based web service that supplies abundant resources focusing on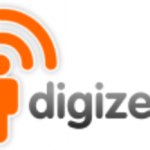 digital citizenship, grouped by teachers, parents/care givers, and kids. These resources focus on social networking and cyber-bullying. This service reminds me of Common Sense Media's Digital Citizenship resources, though the latter appears to be more streamlined and packaged for use in the classroom or in homes. Refreshingly, the service includes aspects of gamification to make the learning of digital citizenship more interactive and appealing to students. I must say, the British accent is still as charming as ever.
Simple Uses?
Parents and teachers can construct focused lessons from the materials here. I can see refresher/reinforcement lessons stemming from this service, to bolster materials and lessons already implemented.


Do I Plan To Use It?
No. I use Common Sense Media's materials. That being said, this service has fine resources. Had I discovered Digizen prior to finding Common Sense Media, perhaps I would use these resources instead.
Commitment And Learning Curve
Medium. You need to have solid idea of what you want before this site's use can be maximized.


Best For
Cost
Free


Website
http://www.digizen.org/