KeepVid
is a web service that will download YouTube videos that other extensions, apps, and services will not. The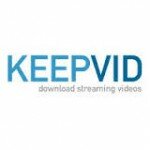 user is offered many options of resolution, file type (MP4, M4V, FLV, 3GP, WEBM, SRT, MP3), video-only, audio-only, and with sub-titles (if available).  And
KeepVid
captures video from many other sites, too; "…Facebook, Twitch.Tv, Vimeo, Dailymotion and many more," according to the landing page.
Simple Uses?
Any time you need to have a video on your hard drive (unstable internet, site blocking, etc.) this site will come in handy. Just check that copyright issue.


Do I Plan To Use It?
Already have! This site is a great help here in China where the Great Firewall of China plays havoc with modern teaching techniques.
Commitment And Learning Curve
Zero. Really, if you can copy and paste the URL from the video site to the input window on KeepVid then you can use this service.


Best For
Cost
Free!


Website
http://keepvid.com/