Are you a "creative?" Do you wish your were? More importantly, do you think we should help our students become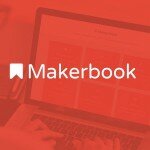 one? I think the answer, to at least the third question, is yes!  But… how do we make that happen? Well one website is not likely going to change the course of fate and make all our students more creative, but
Maker Book
can help!  
Maker Book is a single website with maybe all the basic resources you will ever need to help you and your students produce creative works! Maker Book hand picks (whatever that means) a set of resource for you to use in the following areas.
Photography

Graphics

Video

Audio

Textures

Fonts

Colors

Tools

Mockups
If you are already familiar with the website
Product Hunt,
you will notice many similarities in how it is organized.
Most, if not all, resources are free and freely available to use.
Simple Uses?
Images for all your magazines and websites

Audio for all your podcasts and movies

B-Roll for your videos

Font choices for all your magazines

Tools to help you with writing!
Do I Plan To Use It?
Already am and will continue to do so. Love the image bank and the audio downloads.
Commitment And Learning Curve
Low. As soon as you get a feel for what the site has to offer and where to look, you are all good to go.


Best For
ES/MS/HS
Cost
Free


Website
MakerBook.net