Virtual reality is becoming more popular today and easier to access. Our students are easily able to find content on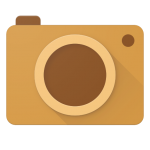 the web, especially YouTube, that works with a simple viewer like Google Cardboard.
Simple Uses?
Create a mystery story with virtual reality

Narrate the places you hang out during the day while you shoot a 360-degree view

Narrate a tour of a city or rural area that you live in
Do I Plan To Use It?
Sure. We will be using it soon at my school.
Commitment And Learning Curve
Medium commitment curve. Not so much the shooting of the content, but setting up the virtual realty player so it works with the content you create.


Best For
ES/MS/HS
Cost
Free!


Website
Search For Cardboard Camera in iTunes or Google Play