We read we write. Then we read and write some more. This might sum up what it is like to be a typical student at a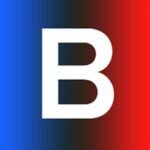 typical institution.
Simple Uses?
Reading on the web

Reading on your Kindle

Reading on your Google Docs
Do I Plan To Use It?
I have installed it and shared with a variety of teachers. I think it may take hold for some students. We shall see. Kids with reading difficulties will likely gravitate toward it.
Commitment And Learning Curve
Super easy! Just install the Google Chrome Extension from the website and away you go.


Best For
ES/MS/HS
Cost
Free and paid. The free version lasts 30 days and then allows for five reads a day. The paid version is 10 USD per year. Not a bad price really.


Website
BeeLineReader.com