For many, many years I have wanted and easy way to record what is happening on my iPhone, iPad or even Apple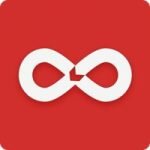 TV. I remember hearing about various paid apps and mixed successes that people have had. Maybe I am wrong, but I feel like I finally found the only decent iOS recording device out there and it is called
LookBack
.
LookBack lets you easily plug in your iOS devices to your Mac and record what is happening on the screen. To make things even better, it will grab a video from your Mac of you while you are doing the recording. Some people don't like this, but I think it is important to personalize these screencasts. It uses the Mac's internal mic, but I can add my awesome
Rode Podcaster
mic instead.
Simple Uses?
Record screencasts of apps you want teachers or students to use

Have students discuss something they learned on their iOS device.  

Record your Mac where you reflect on some work you completed.
Do I Plan To Use It?
I will surely use it every time I need to do a screencast.
Commitment And Learning Curve
Was surprised how low the learning curve was here.


Best For
ES/MS/HS
Cost
Free!


Website
Lookback.io