No matter what cave you live in or what rock you have been hiding under, you know about Minecraft.  If not, ask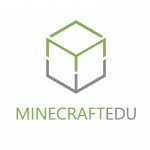 a 11 year old and they will give you a list of reasons why it is so popular.
You might also know about the education version of Minecraft called MinecraftEDU. This version takes the popular Minecraft version and overlays it with an educational framework.  Now I have not yet used it, but have explored the possibilities.  
More importantly, Microsoft, who recently purchased MineCraft, has also purchased the MinecraftEDU version and will offer it for free next year.  They promise to have some additional add ons as well.
MinecraftEDU offers hosting services so you don't have to ask your school to do it, or host it yourself. This option will still live on after Microsoft completes the purchase this summer.
A massive community, sets of resources and complete virtual worlds awaits you once you make the jump.
Simple Uses?
Build nearly any place in the world and study it.

Download and use one of the physics type modules available

Conduct society and behavior experiments/lessons in a classroom.
Do I Plan To Use It?
We just activated it at my school, but I may wait until the Microsoft version comes out.
Commitment And Learning Curve
High. You need to learn, download it, set it up, use it, etc.!


Best For
ES/MS/HS
Cost
Not free. Costs range from 25 per month if you want to use their server on top of fees per user of 18 USD or so.


Website
Minecraftedu.com