This is honestly the best science curriculum I've looked at in awhile.  It provides science lessons that follow the NGSS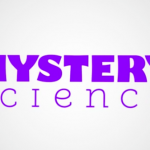 standards for grades 2-5 and each lesson is an excellent inquiry based lesson.  Doug provides video lessons that pose questions for the students and then the teacher is in charge of leading a follow up discussion or activity that engages the students in the science concepts. All of the materials required for the experiments are simple items that teachers can find easily so the setup for the lesson is just about as simple as you can get.  My favorite thing about this program is that it is one of the few that I have found that is actually heavy on the engineering side of science which is something our students need more of and is often hard for elementary teachers to know how to build into the curriculum.  All in all this is a great resource and I highly recommend it!   
Simple Uses?
This would be a great supplement or a stand alone curriculum for any schools using the NGSS standards in grades 2-5.


Do I Plan To Use It?
Already do!
Commitment And Learning Curve
Low


Best For
ES
Cost
Right now the program is free through the end of the school year so check it out! You can also sign your school up with a site licence or you can sign up as an individual teacher. Check out the website for specific pricing.


Website
http://mysteryscience.com/