Sometimes it's nice to have a read aloud read by someone other than you. But it's also hard to find videos online that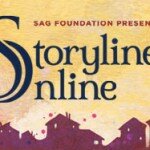 are reasonably priced and good quality if your school doesn't have a subscription to a database. Storyline Online is the answer to that. It is an amazing site developed by the Screen Actors Guild Foundation where actors read picture books. The video quality is awesome, the reading is very well done and the book choice is perfect. So far my class has loved every book we've watched and we will definitely be watching more throughout the year.
Simple Uses?
Reading center during reading time An option for students who finish work early An alternative to morning work A reward for the class A way to switch up read aloud time


Do I Plan To Use It?
Already do!
Commitment And Learning Curve
Low


Best For
ES
Cost
Free!


Website
http://www.storylineonline.net/