I love going to the movies. Even though I can see the movie on my computer, sometimes for free, the experience of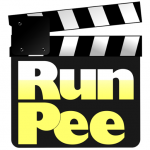 attending the movie in the theater is an event worth paying for. Part of the joy of a theater is the cacophony of popcorn and drinks that join you in the theater.  Munching and drinking make the experience perfect.
But there is a downside to all of this and that is the need to go to the bathroom one or more times during the show. It starts with a subtle urge that later turns itself into a full blow, desperate rush to get out of your seat and run to the nearest toilet. The entire process is punctuated by the worry that you are missing a vital part of the moving. Oh, and then when you come back, you end up annoying your movie buddy by asking them what you missed.
RunPee solves this problem! RunPee is a mobile app that alerts you to the best time to run out to the bathroom during the movie. Their super experts of elves watch and track each movie to look for rational break times where you can depart.
The app is quite clever too. If you start the timer when the movie starts, it will buzz you during good pee times so you don't have to keep check it. Also, it recently added a feature to let you know if there is any content coming after the credits. Although that does sort of spoil the surprise.
Simple Uses?
I think this is obvious!


Do I Plan To Use It?
Sure! How fun. I have not tried it as of this writing though.
Commitment And Learning Curve
Easy to learn and easy to use.


Best For
Cost
Free, but ad supported


Website
Runpee.com