Understood
is a web resource that explains through experience the frustrations that our children who are challenged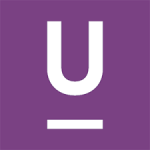 academically face every day. The site helps us understand our kids in a three-step process. First, we hear from a child who is challenged in a particular area, and then an expert. Next we experience a simulation tied to the challenge that is, believe me, always frustrating. Finally, the expert returns with targeted advice on how to relate with the child.
If this were all that the site did I would deem it a success. But it goes so much farther! Common Sense Media follows up with teacher-reviewed suggestions for EdTech apps and services that relate specifically to the challenge being addressed. Not only does the user grow more knowledgeable of challenges faced and more empathetic to the child, but that knowledge and empathy can be turned immediately into effective action to support the child
Simple Uses?
Understood
is impressive for teacher professional development sessions dedicated to supporting teachers who work with academically challenged kids. It is actually "fun" and frustrating at the same time.
Understood
is just as effective in helping parents understand their child's frustrations.
Do I Plan To Use It?
I already have. Every school has kids who are challenged to function effectively within the structure of our K-12 system.
Commitment And Learning Curve
None


Best For
ES/MS/HS
Cost
Free!


Website
https://www.understood.org/en