Pebblego is an awesome database of age appropriate nonfiction that you can use to start teaching research and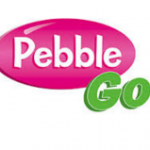 information reading and writing to your students.  To quote from their website:  "Each database features expertly-leveled text and navigation specifically designed for your beginning researchers Enriched with spoken word audio, text highlighting, audio/video media, Pebblego builds a foundation of research skills for every learner."  
Simple Uses?
I've used this in tons of units.  Any time I want to supplement what I am doing with nonfiction texts, Pebble Go is my go-to resource.


Do I Plan To Use It?
Yup! And both my students and I love it.
Commitment And Learning Curve
Medium


Best For
ES
Cost
The cost changes depending on the number of databases you want to have available to the students. For one it costs $395/year and it increases from there.


Website
https://www.pebblego.com/